Testimonials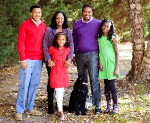 Farrah
Your pics bring tears to my eyes. You have the ability to capture personalities, feelings and emotions. Thank you so much for sharing your talent with my family.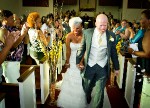 Jabu, Wedding & Engagement
Our experience working with Dina was fantastic! Dina was incredibly creative, professional and went above and beyond. I have nothing but great things to say about Dina and look forward to working with her again in the future.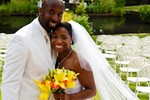 Dunaway Gardens Wedding
We are absolutely loving these pictures! We were on pins and needles wondering how many shots we would have because of the rain but these are beautiful.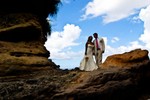 St. Lucia- Jade Mountain Wedding
YOU GOT TALENT GIRL! It is the best ever. Your attention to details is amazing! I did not have any doubts, but like how the rest of our wedding weekend went, it is better than I could have ever imagined. I am so blessed that you were able to do this for us. Your pictures were AMAZING. I was looking at the ceremony pictures and I honestly don't remember your presence as far as taking the pictures. That is a GREAT thing! I saw the picture of him putting the ring on my finger and I thought "When the heck did she take that?!"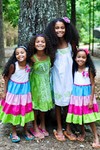 Relisa W.
OH My!!! I love them all!! ALL of them!!! Dina I told you that was your calling when they were babies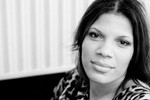 Tiffany
Working with Dina is a real pleasure. We have used Dina multiple times to capture our most important family memories and have been very excited with the final product every time. Dina is very personable and immediately puts her clients at ease, she comes prepared with creative ideas and also works very well with children. She was able to capture one of the best photos to date of my toddler! Always professional and prompt, I highly recommend Dina for your photography needs. You will be very pleased!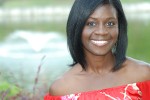 Dee Pratt Author, Beyond the Right Now
My photo shoot with Dina was a very fun and exciting experience. It was amazing to for me to watch Dina's creativity in motion. Dina has an eye for "positioning" and knew exactly what scenery, background, and atmosphere would produce the results we were aiming for. In addition to Dina's creative juices :-), Dina displayed a degree of professionalism that compares to none. Dina carefully thought out and planned how the day would progress and as a result was able to have the most effective use of our time. She conducted an informal consultation with me by phone prior to the photo shoot, to ensure I had the correct colors and style clothing that would enhance my photos. She even brought extra accessories just in case! Dina will definitely take pictures of me again in the future and I have shared my story and my experience with friends and family! Job well done. Dina, you have an awesome gift in photography. You are a gift! Continue to shine - "click"!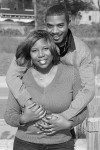 Engagement Session, Mother of the Bride
When we saw the engagement photos you took , we were speechless. They are absolutely beautiful.
Elaine B.
Dina, works miracles with her camera! She finds the beauty even if you don't believe it yourself. And at 37 weeks pregnant, I surely wasn't feelin' it that day but once I saw the pictures on her camera it turned me right around! ;-)
Leo
Dina, you did such a great job on Relisa's photo shoot. The photos are absolutely gorgeous. I'm so proud of you; you're just walking right into your destiny and everything that God has for you. All of my love.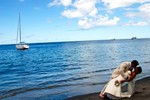 Jasmine
Dina, I just had to tell you, what a beautiful job you did on Tracy's wedding!!! Oh my gosh, I felt like I was there. You definitely told a story, and I have been showing the slideshow to all of my clients, friends, and family. Please know that you will definitely be doing my wedding!!Love you, and keep up the good work!!